Once logged in, head to Cloud PBX - Users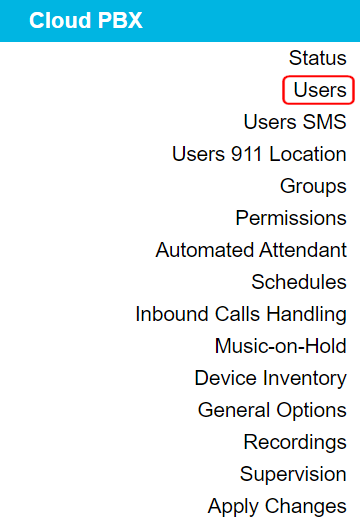 Next, select your user license in the drop-down menu, then click "NEW".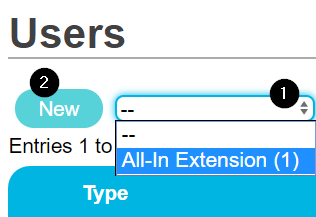 Fill out the information for the user and then click "SAVE".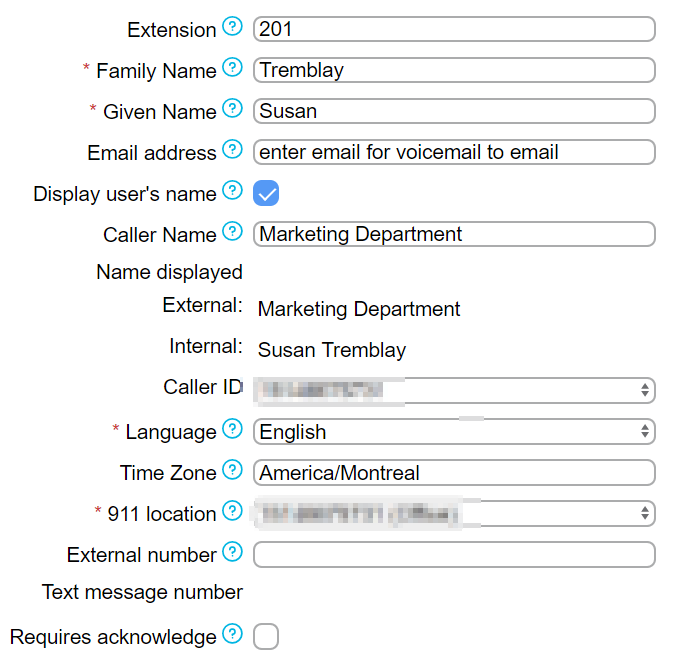 You've now created a user!

Display Name: If you leave "Display user's name": unchecked, it will show your company name by default. By checking the "Display user's name" box, you can show your own name or a custom "Caller Name" instead. In this example, I did not want to show the company, and decided to show "Marketing Department" instead.

App access: To login as that user with our app, go to Cloud PBX - Users. Click the "passwords" link beside that user and click "Reset portal login password". The user will receive their login information automatically by email.