1) Head to Cloud PBX - Users and click on the user that needs their device buttons customized.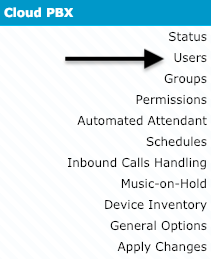 2) Click on the Device Tab, and then click the picture of the phone that is assigned to them.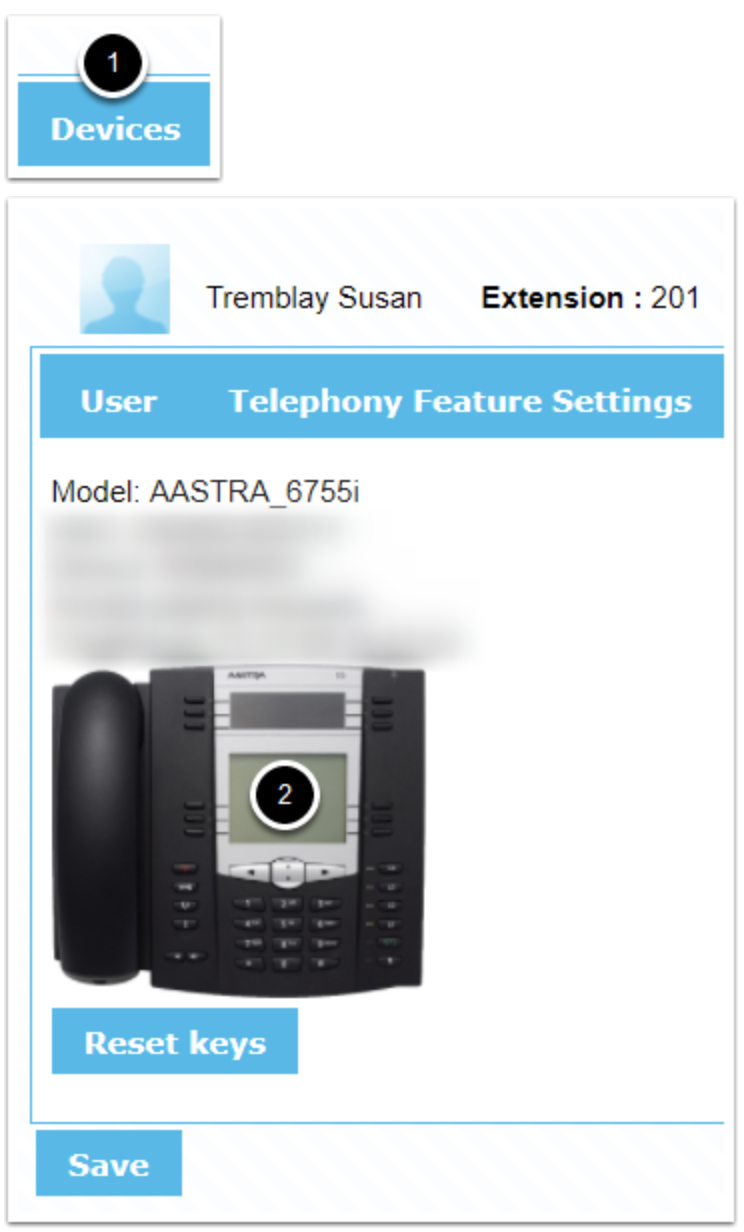 3) You will then see several coloured squares on the phone's picture, corresponding to function keys.
If they are red, they are already assigned to a function.
If they are blue, they have not been assigned a function.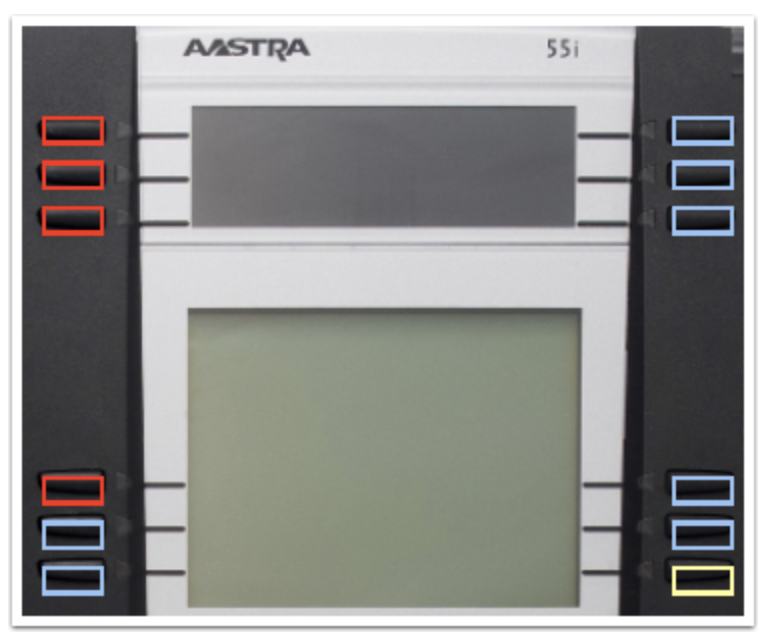 Here's an example: Let's say you want to setup a key that will light up if Alex "User 275" is on the phone. You also want to be able to transfer calls to him directly by pushing that button.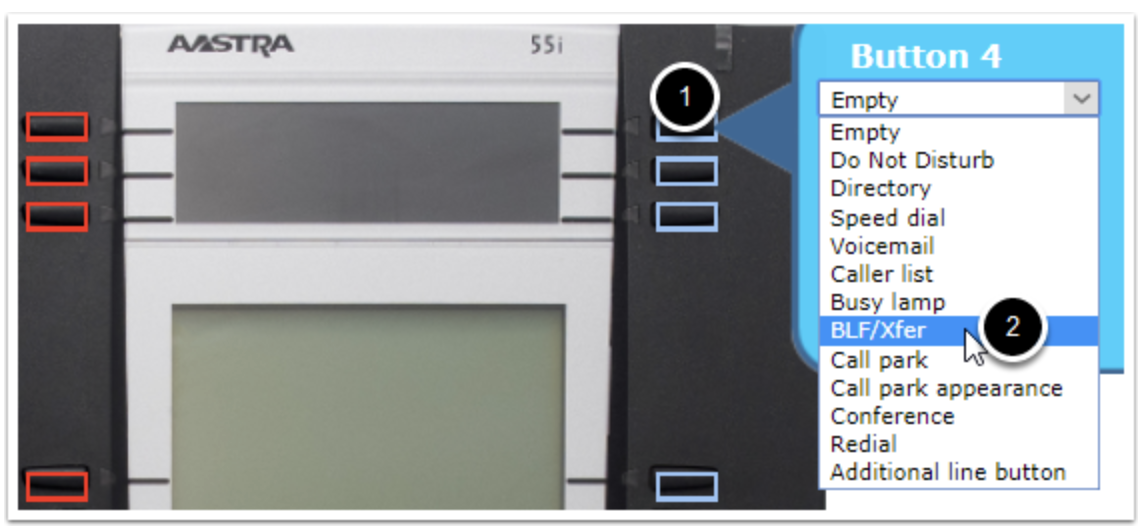 Click on a blue square, choose the function "BLF/Xfer" function for that key.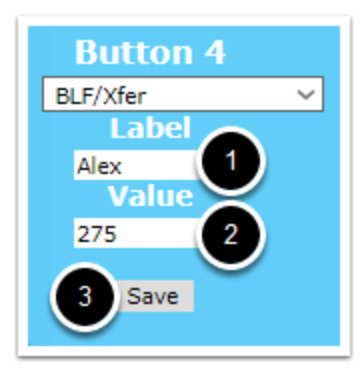 Enter the label as "Alex" and enter the value as "275".
The label field corresponds to what will show up on the screen to identify for you what the key responds to.
The value corresponds to the extension number or phone number that is related to that function.
Save your changes, click OK, and the phone will reboot automatically to make that change.