A. Saving a contact from the History menu
Press the "History" button , select the recent call and press the "Option" button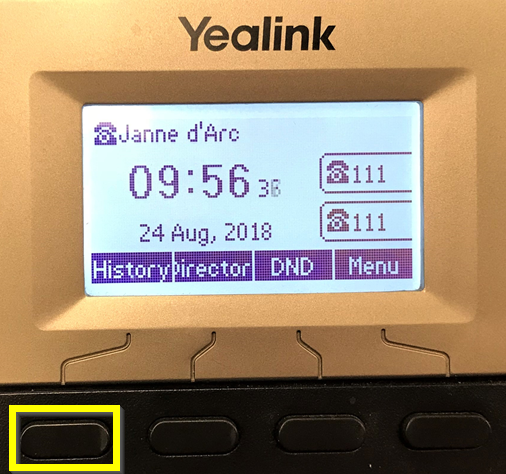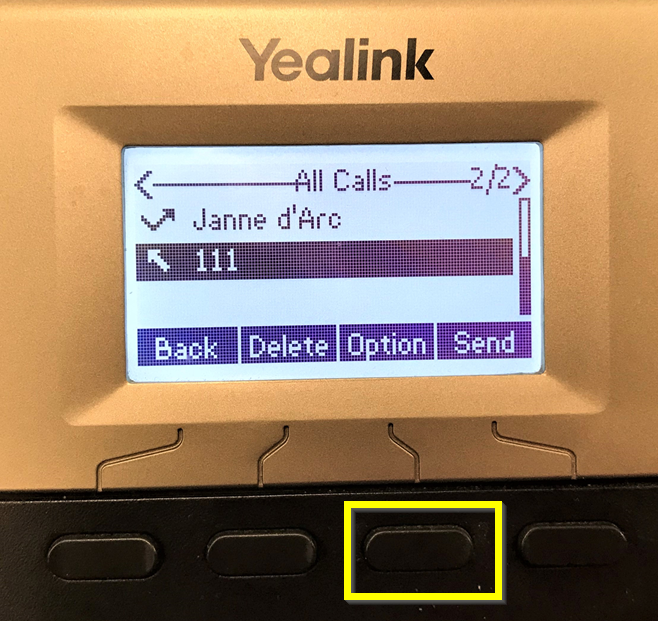 Select "Add to contact", and press "OK" and "Save" to store the contact's name and number to your local directory.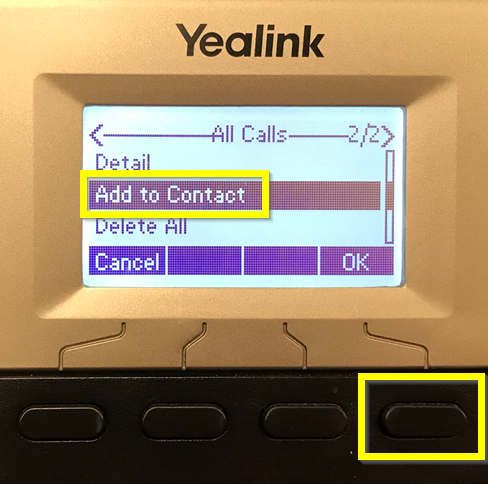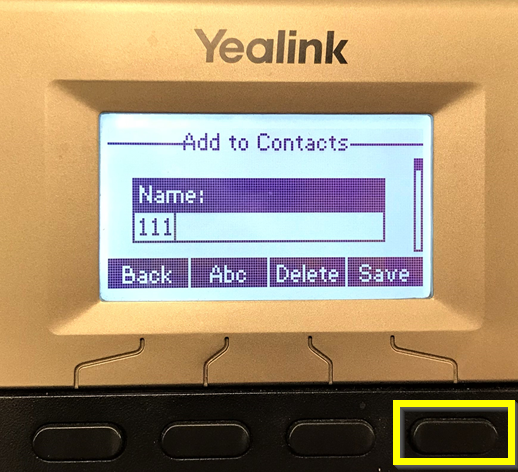 Note: To delete a recent call from the "History" menu, press "History", select the call, and press "Delete". To clear the entire list select "Option" - "Delete All" and confirm it by pressing "OK" button.
B. Adding a contact manually in the Local Directory menu
Press "Directory" then press "Enter" for "Local Directory"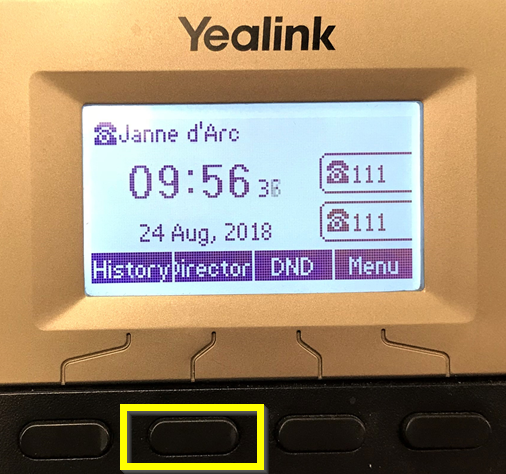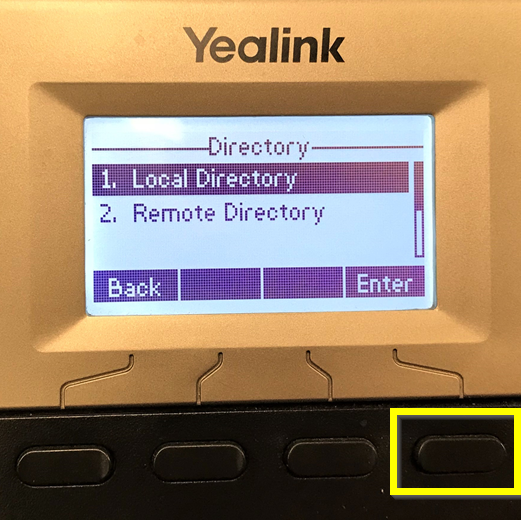 Press "Enter" for "All Contacts", then press "Add".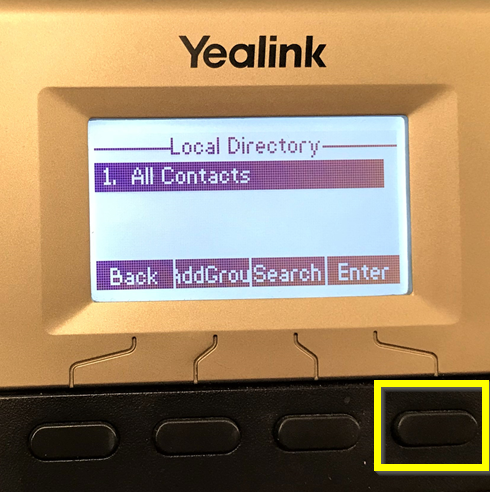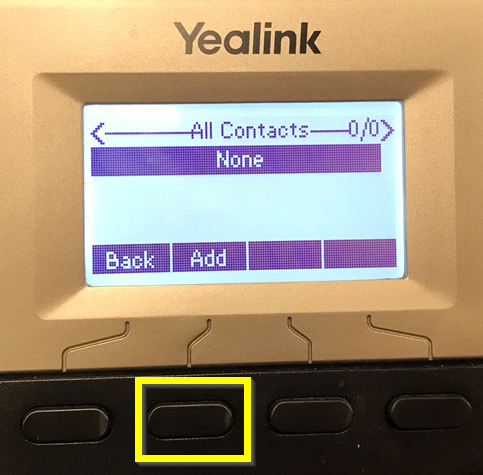 First, enter their name using the dialpad.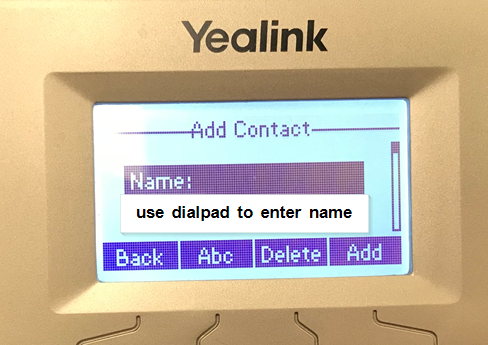 Next, scroll down to enter their number using the dialpad, press "Add" or "OK" to store the contact.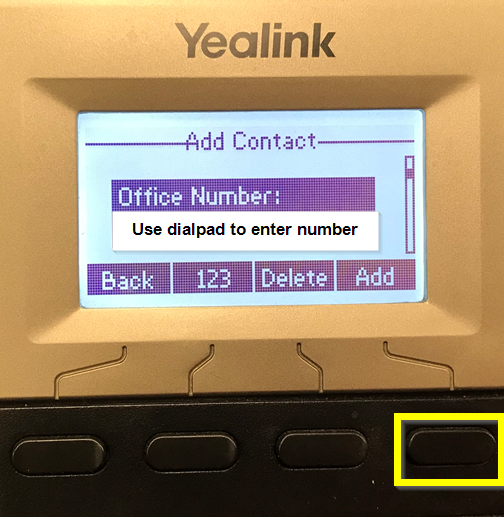 C. Adding manually via the Yealink's web interface
Press the OK key and you will see the IP address on the screen, typically 192.168.X.X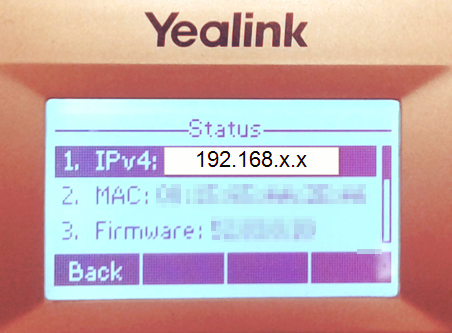 Enter in the IP address in your browser, you must use https:// for the start of the address

If the following message pops up, click "Advanced", and then "Proceed".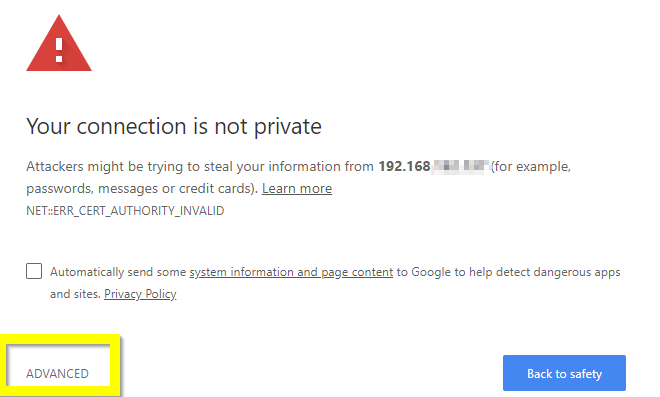 Sign in using "user" as username, and "00000" as the password.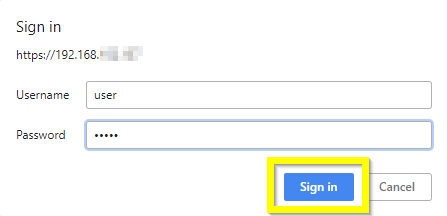 Enter a new contact name & number, and click Add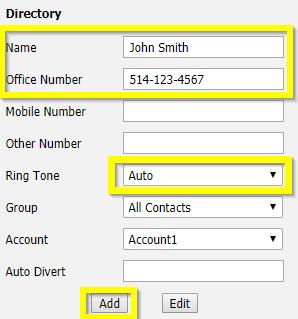 Note: You can also specify a ring tone for that contact, by changing it from Auto to a different option.
Contact is now added immediately and updated in phone, as seen below.

D. Exporting/importing via the Directory menu in the Yealink's web interface
You may also export/import your contacts using a .csv template file. 
Access the web interface as shown above, and go to the Directory menu
Export the file first, and then open the file.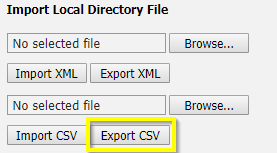 Enter the Names and Contact Numbers under the first 2 columns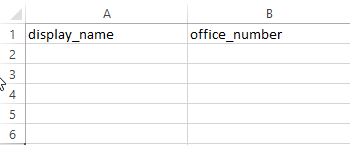 Save as .csv format (Comma delimited)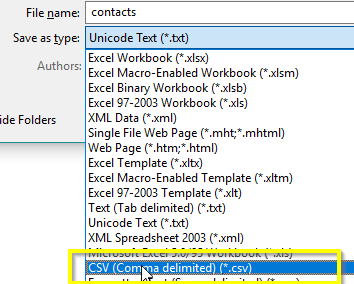 Click "Browse" in the Yealink Directory menu, choose file and click "Import CSV"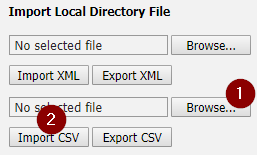 Check the box "The first line as the title", then click "Import".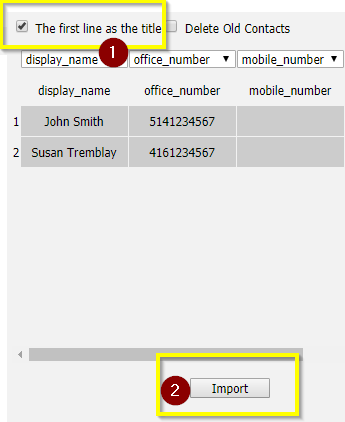 The list of contacts will immediately be stored to the phone.
Important warning!
If you have to do a factory default of the device, it will erase your local directory as the contacts are stored on the phone's memory.
The step to do prior to doing a factory default would be to export your contacts, to not have to redo the whole process again.
After having factory defaulted the phone, you can then import the contacts you had backed up.