Yes, one of the valuable features of the Cloudli app is that you can call back someone from the Hub

with one touch.
Cloudli unifies all of your conversations in the Hub

, making it quick and easy to call back whether in response to a missed call, a text message, or a voicemail received.
Tap and hold for 1 second the profile picture (or initials) of a contact to the left of a conversation showing in the Hub . It will place an outbound call.


Note: If the number you are calling from the Hub

isn't in your contacts, you will see a Phone icon, which you can tap and hold for 1 second.

Note: When using PC or macOS, you will just need to click once.
Another way to place a quick call starting from the Hub

is to press/click in the middle of one of your conversations.

This will first open up the timeline of calls, texts, and voicemail transcriptions with the person.
On iOS, tap and hold for 1 second the profile picture/initials to make your call.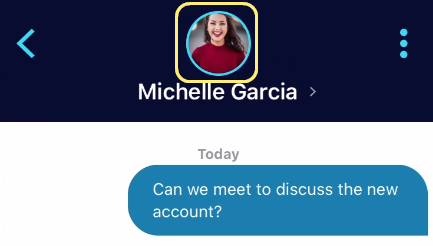 On Android and Desktop PC, press/click the Phone icon located at the top of the timeline beside the Favorites icon.
Android

PC