Here are the steps to import contacts from a .csv template to the Cloudli Desktop app.
1. File-Contact Settings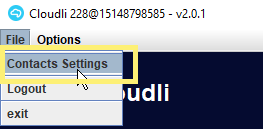 2. Click ''Import''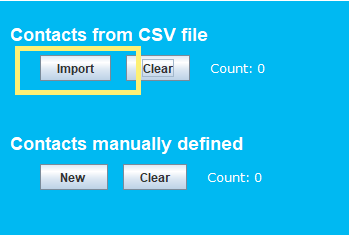 3. Instructions are provided on how to export contacts using the Microsoft Outlook format, and more detailed steps are shown below.
Note: If you do not want to export from Outlook we have also included in this article a properly formatted .csv template that you may download, fill in and import directly.
Click on the link below if you want to use that method, ensure that after filling it out you save as .csv format.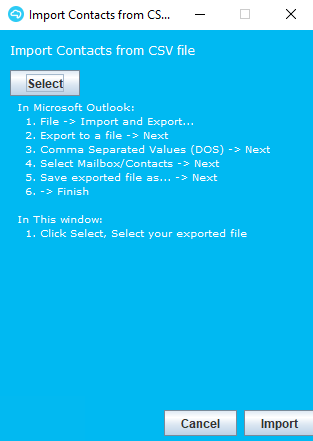 In Outlook: Click ''File'' - ''Open & Export'' - ''Import/Export''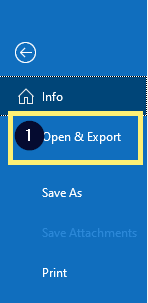 3. Select ''Export to a File'', click ''Next''.
4. Select ''Comma Separated Values'', click ''Next''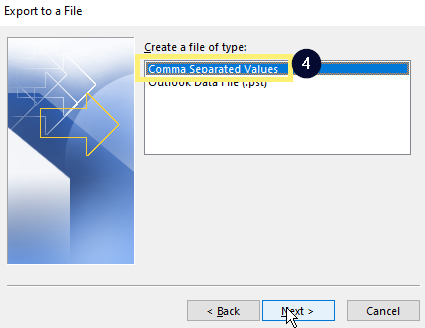 5. Select ''Contacts'' from your Mailbox directory, click ''Next'', choose where you will export the file to, "Next'', and ''Finish''.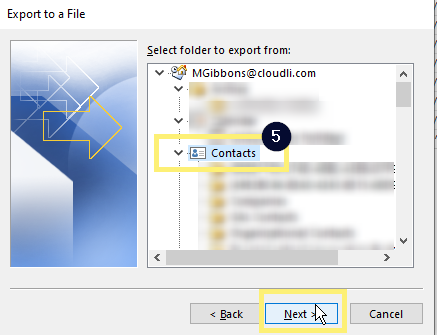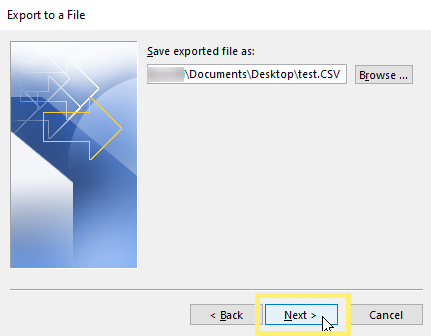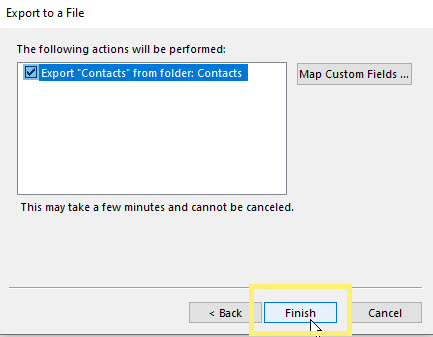 6. Click ''Select'' in the Contact Settings menu in the Cloudli App, select the file and click ''Open'', then ''Import''. In this example I had only one contact in my .csv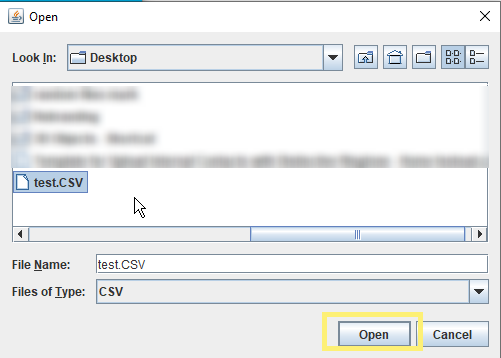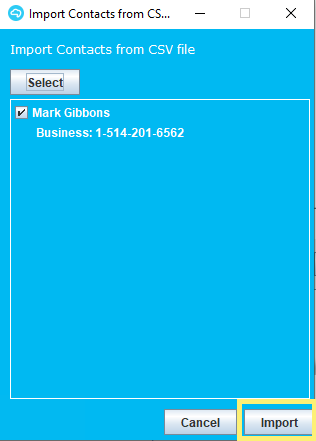 Your contacts imported will now be visible in the app.