Here is the first way to setup a caller filter.
Head to Settings > Caller Filter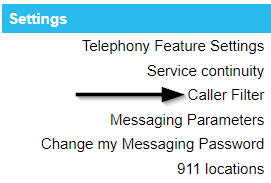 Click "Create New", enter a name for the filter you are setting up, and enter in the number.

Next, choose what happens when that number calls you, enable the filter, and click Submit. That's it!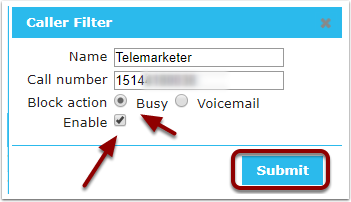 The second way to block calls is by going to your call history menu.

Click the blue link highlighting the number that called you, and you can directly set up the block action.