You can manage which users are to be supervised in the Supervision menu.
Click on Cloud PBX - Supervision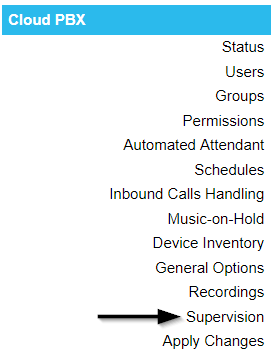 You can create a pre-set team of agents to supervise, or you can select individuals one by one.
In this example, we will create a team called 'Support' which has two members, User 202 and User 203.

Select the users and click OK.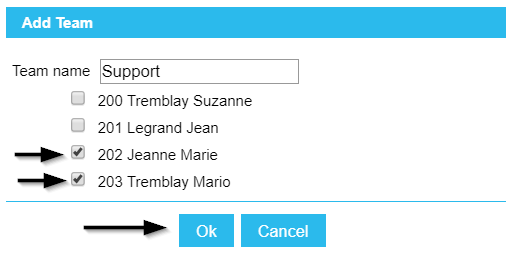 You will now see the team listed below.

To set up the supervision, click "Add Supervision".

Choose which teams and/or individuals are to be supervised, and click OK.
You will now see that the Supervisor has a team listed beside their name.

Reminder: Click "Cloud PBX" - "Apply Changes" - "Provision", in order for the changes to be updated in the system.