Your Cloudli TalkNText subscription includes one phone number for your account. You can add additional numbers to your account for example; Add an additional DID to your user account or multiple shared company numbers.
Step1: Login to your Cloudli TalkNText dashboard (https://ucaas.cloudli.com/)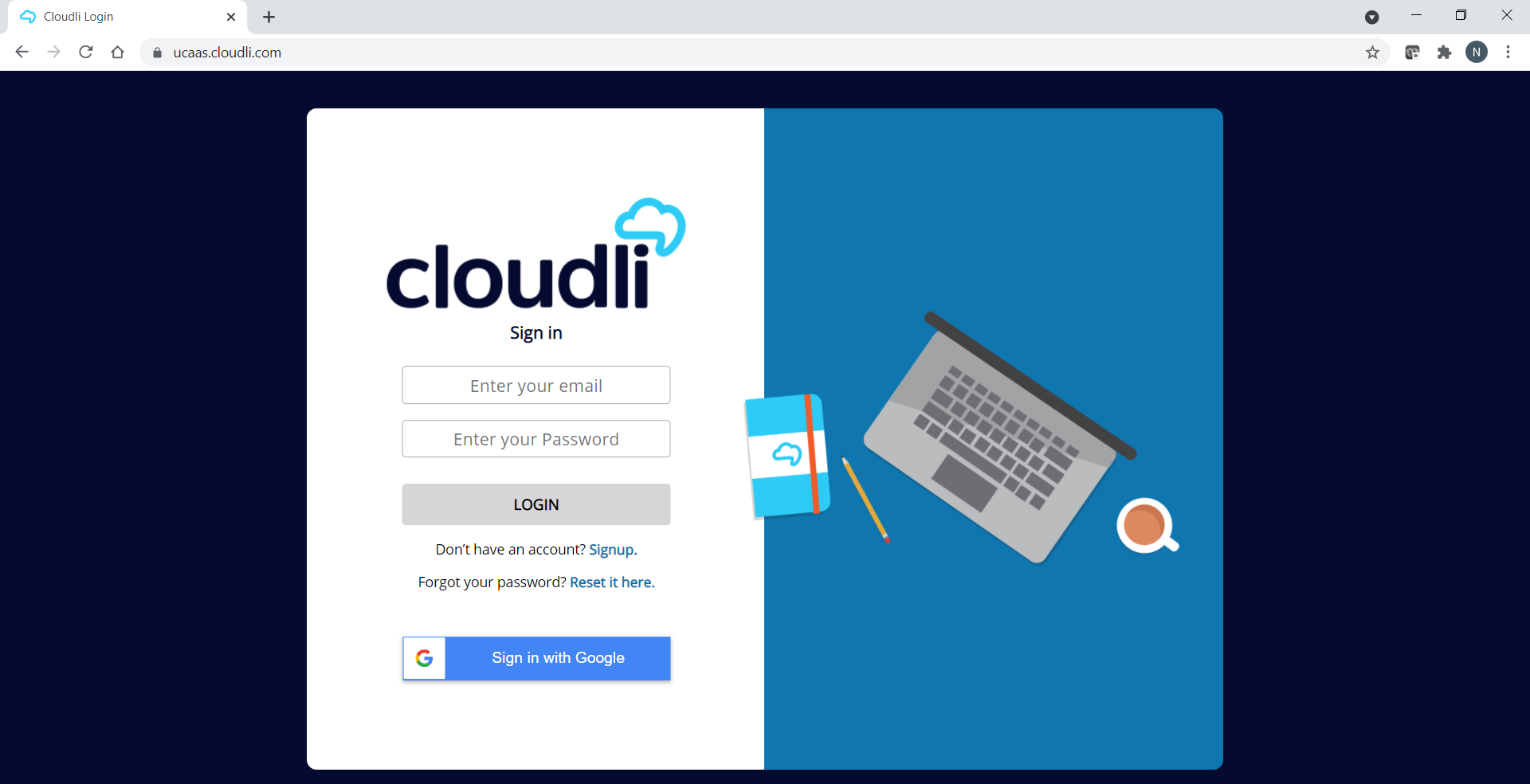 Step2: Select type of additional number you would like to add. You have two options. Select add number under my numbers or add number under shared company number sections.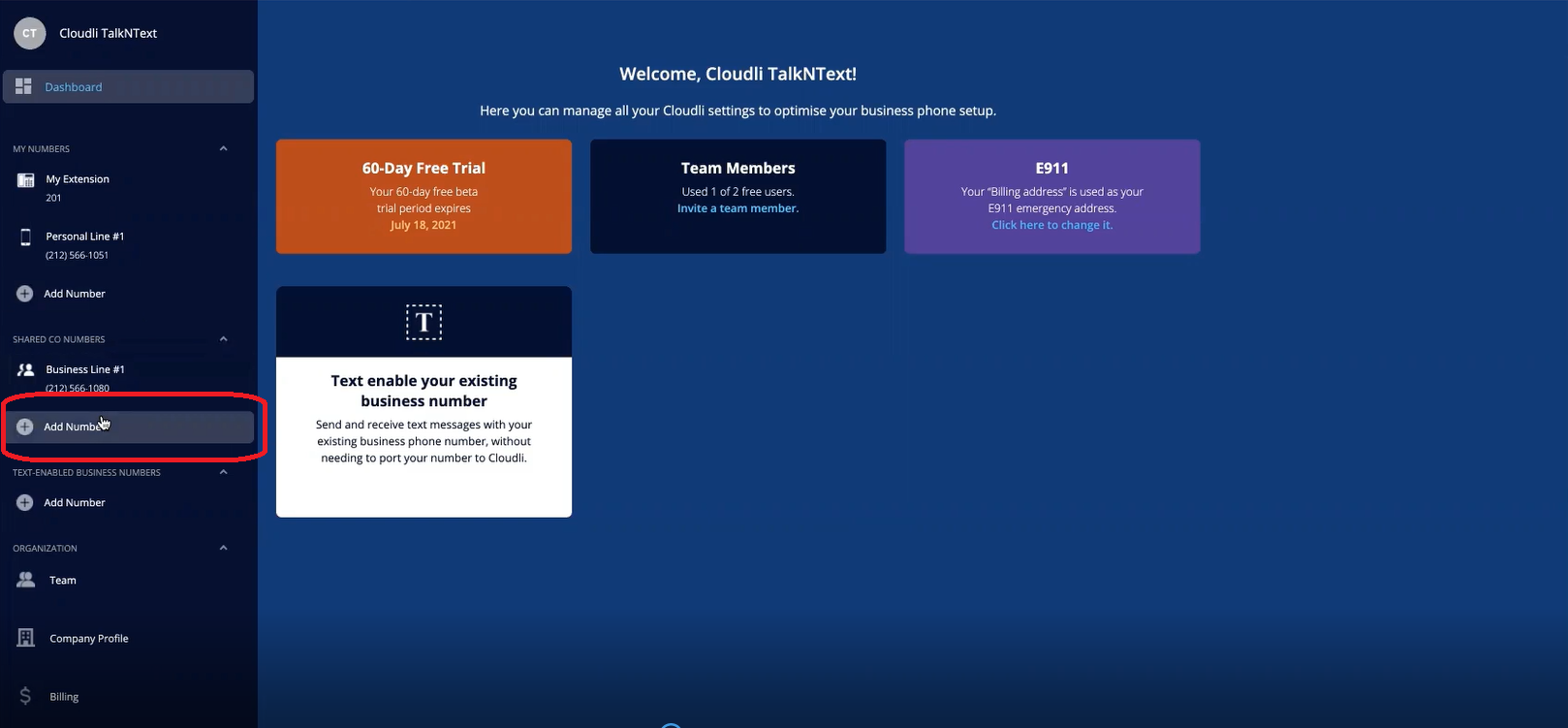 Step3: Select the new number that you like. You have choice to pick new number by city, by area code or by toll free.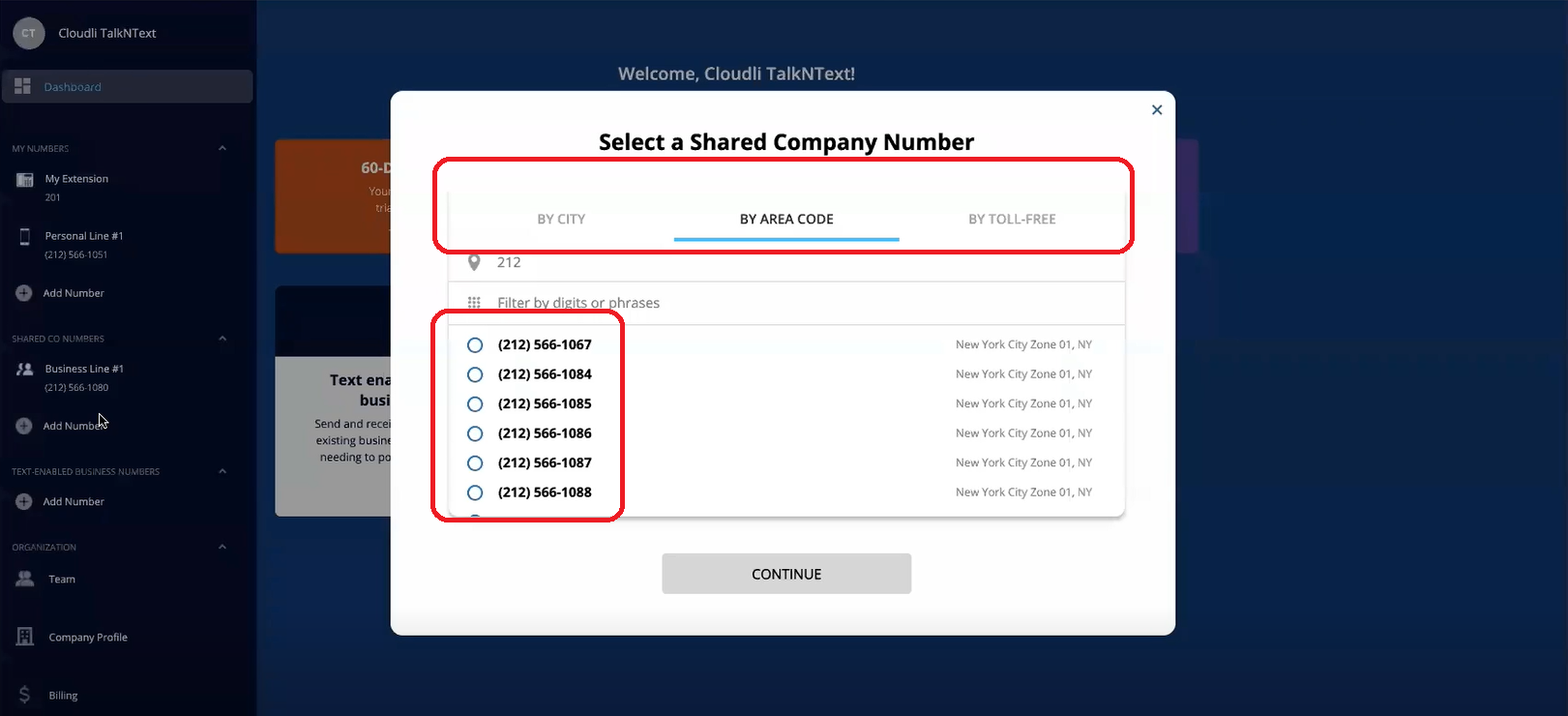 Step4: Click on Continue.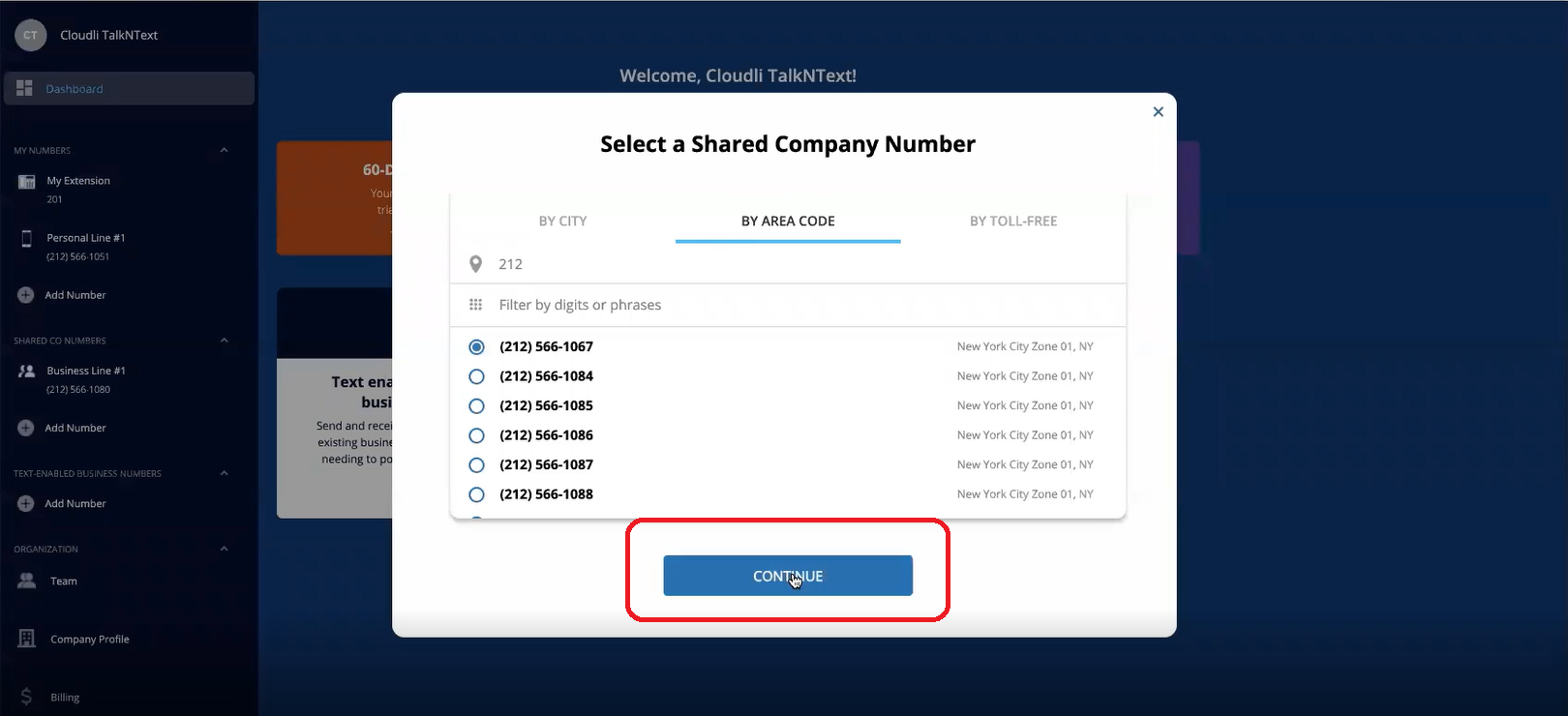 Step5: Please confirm your number selection. An additional fee will apply to the new phone number added to your account.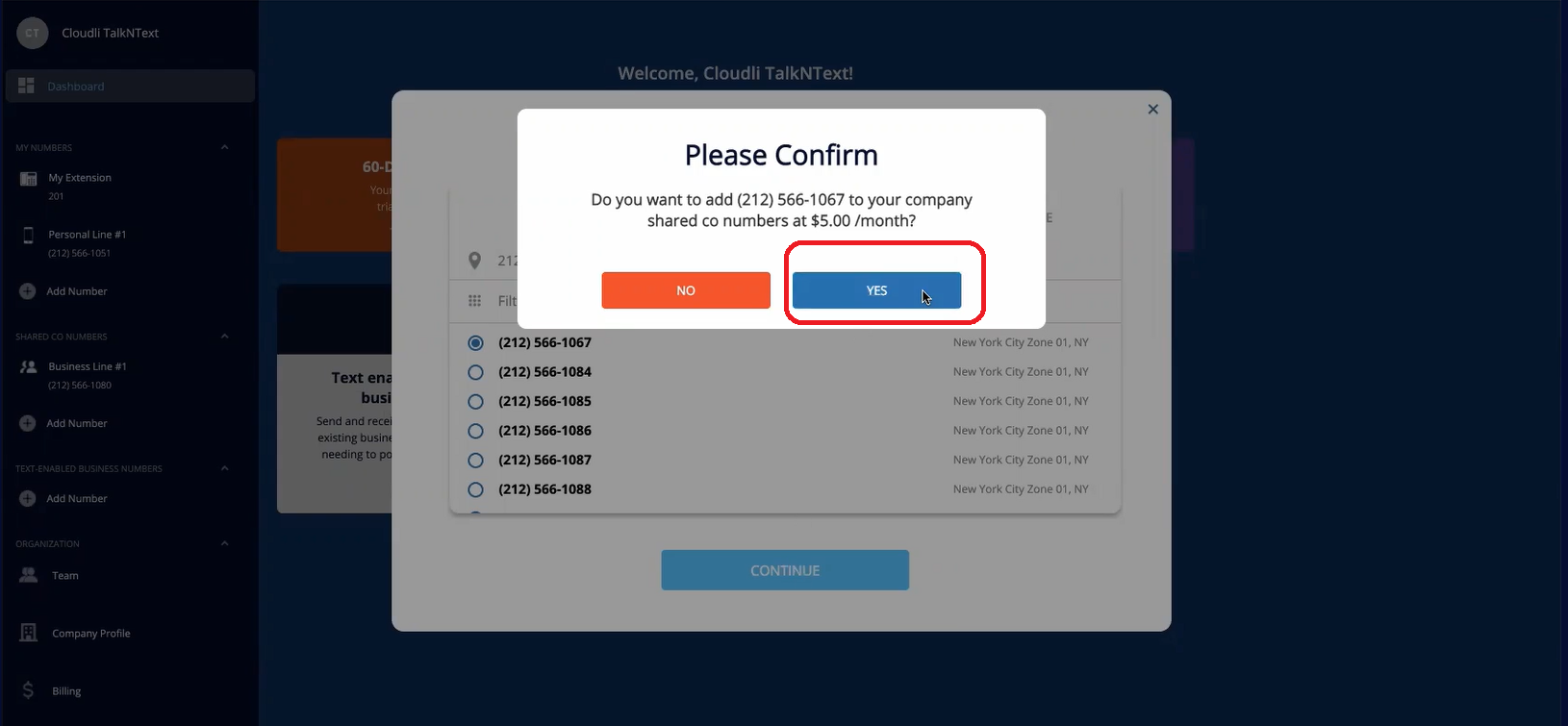 Step6: Once you have confirmed your new number you will see various settings for that phone number under settings by the left hand.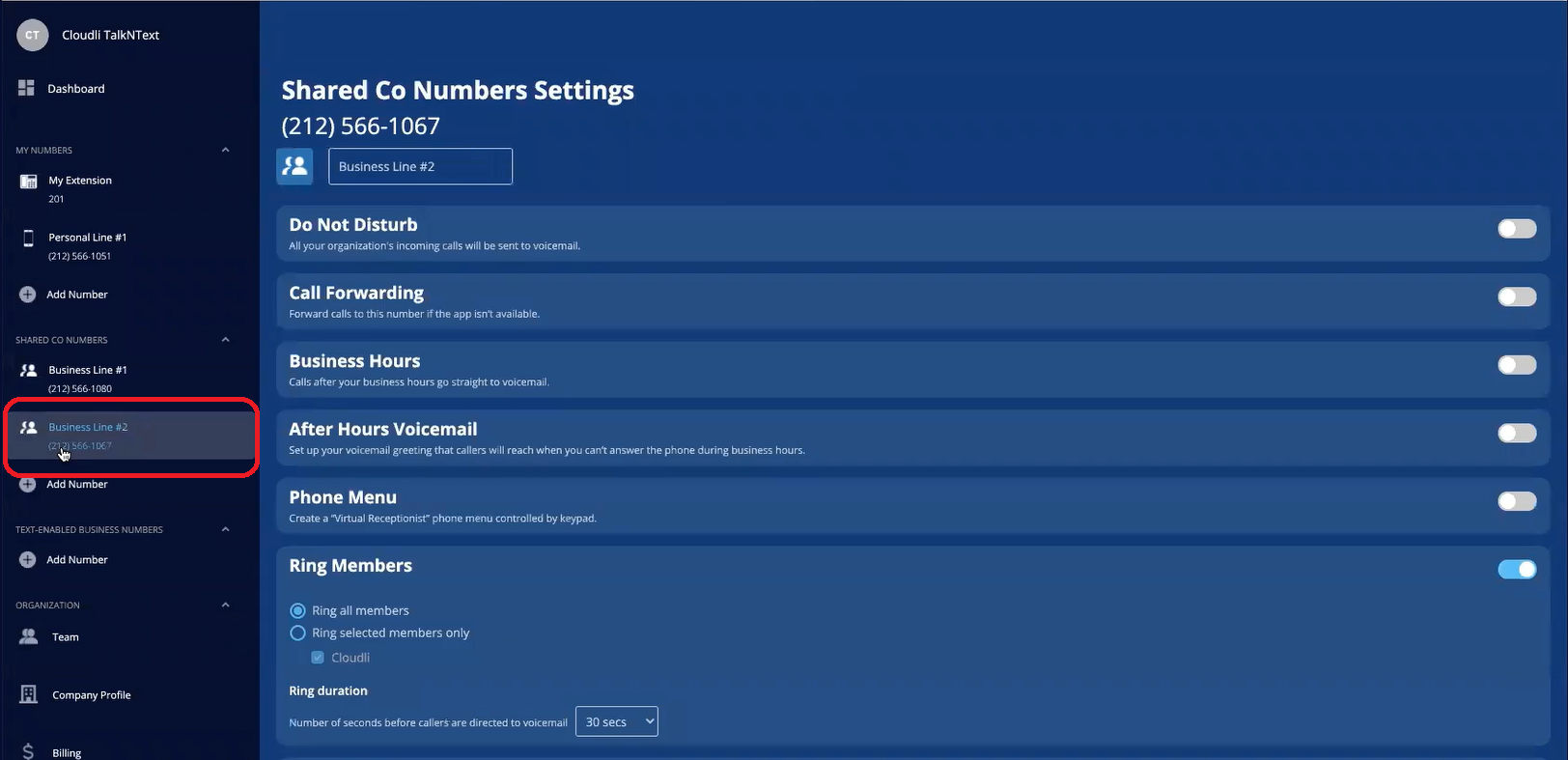 See in action: