The shared company numbers feature allows your entire team to place and receive calls and text messages from the same number from the Cloudli app. This feature allows everyone to see the call and text history with your customers and clients.
Step1: Login to your Cloudli TalkNText dashboard (https://ucaas.cloudli.com/)
Step2: If during the sign-up process you selected the DID to be a shared company number, then it will automatically appear under the shared company number section. If there is no shared DID listed, click on Add number and complete the steps to add new company number. (Please see article How do I add a Phone Numbers)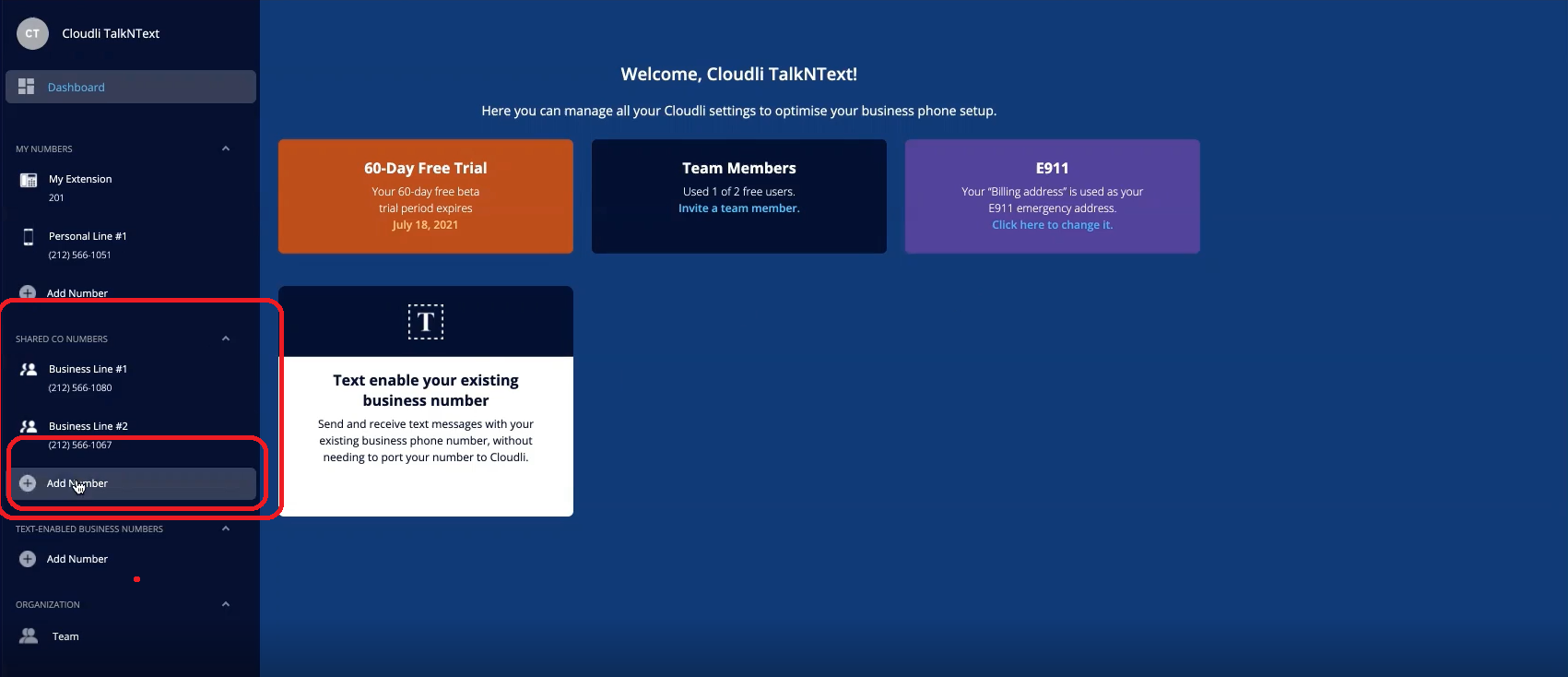 Step3: Click on the shared number that you wish to configure.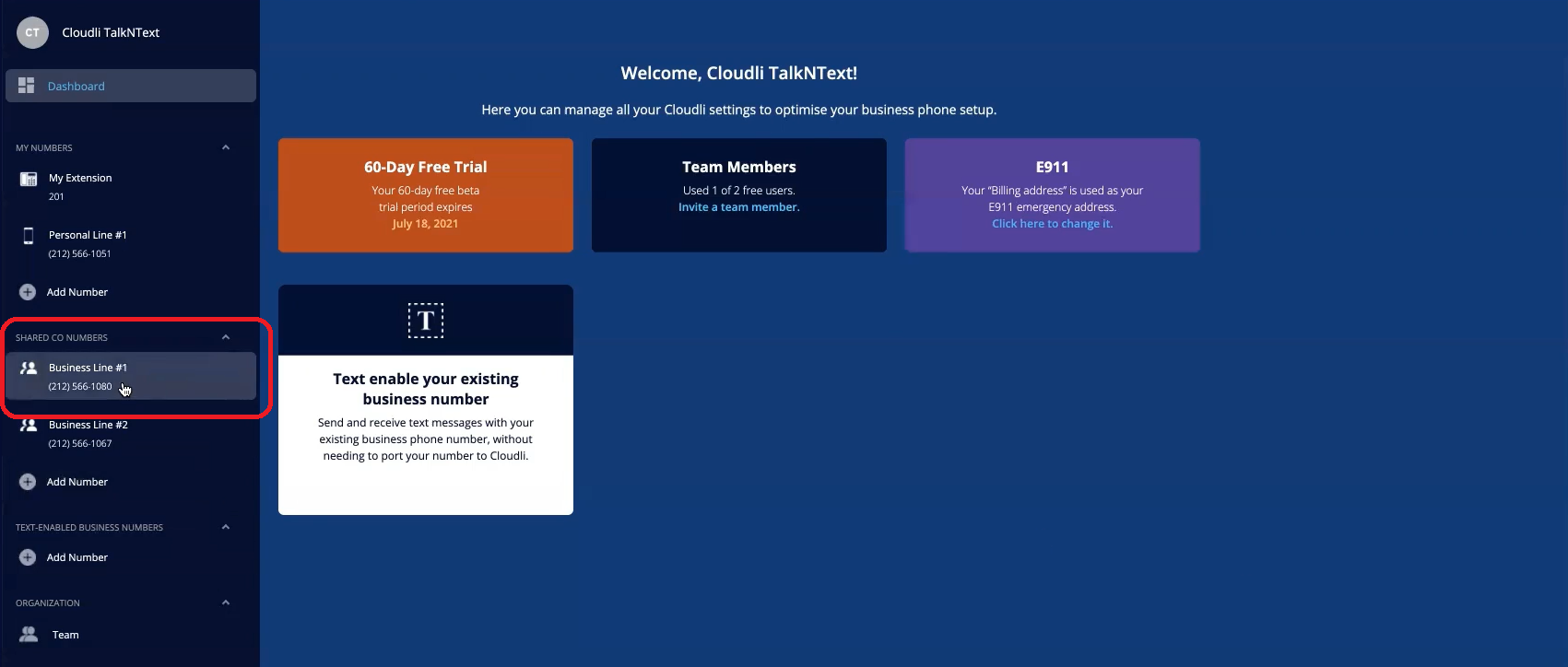 Step4: Setup your business hours.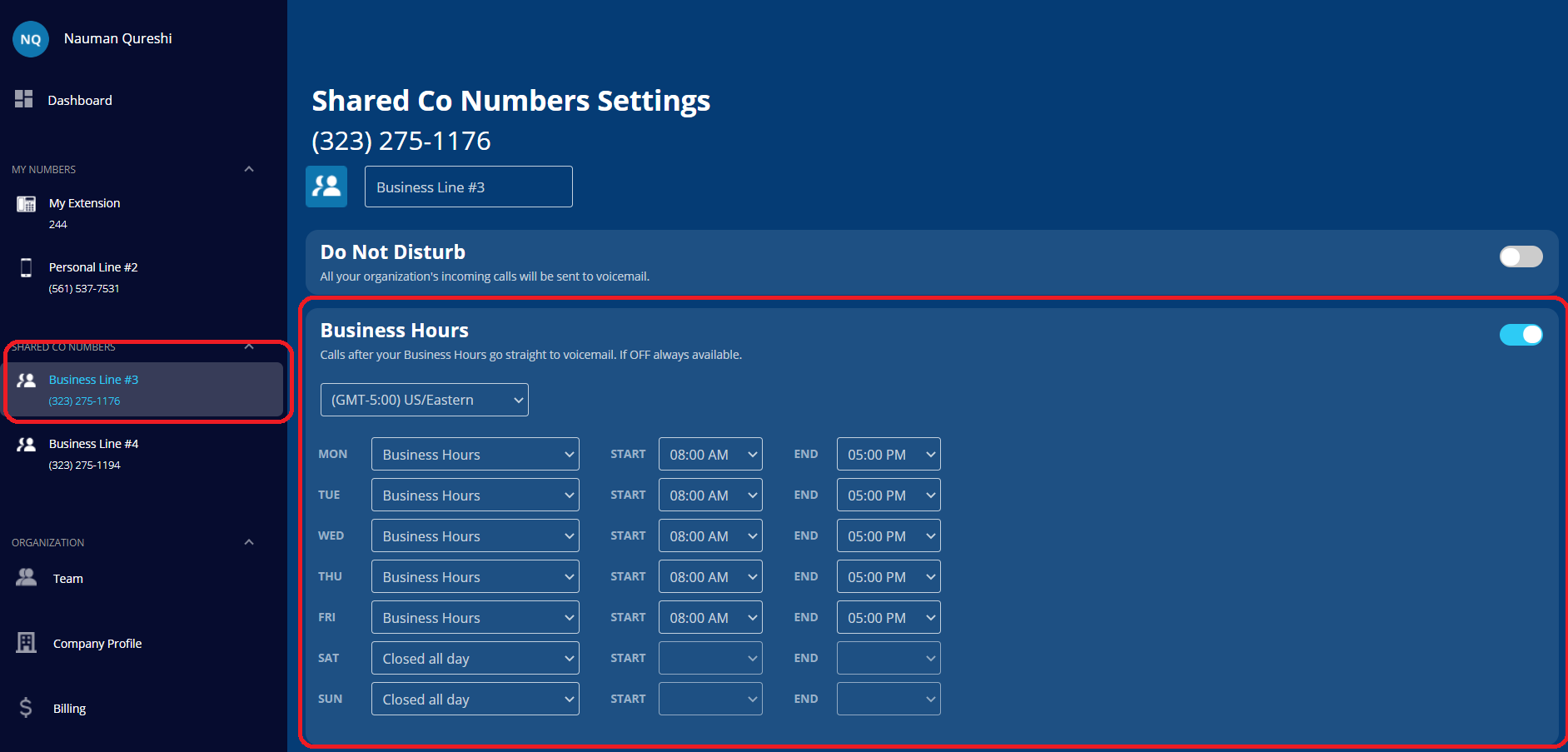 Step5: Record your voice mail.

Step6: Setup Phone Menu (If required).

Step7: If live answer is required, disable phone menu, and configure members to ring.

Step8: Set auto text replies.
To determine which users on your account can access and use the shared company numbers.
Step9: Navigate to team member from the team menu and click edit.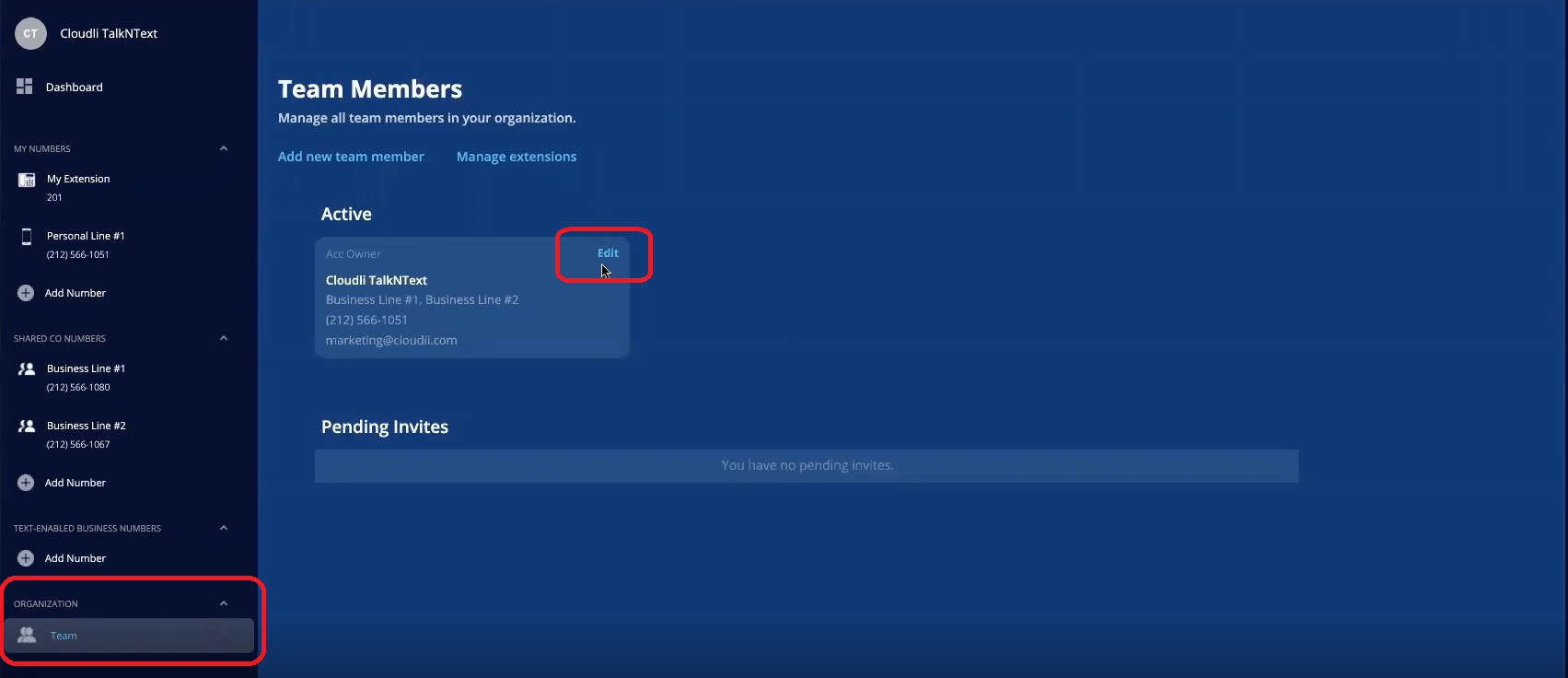 Step10: Allow/remove shared number toggle for individual users and hit save.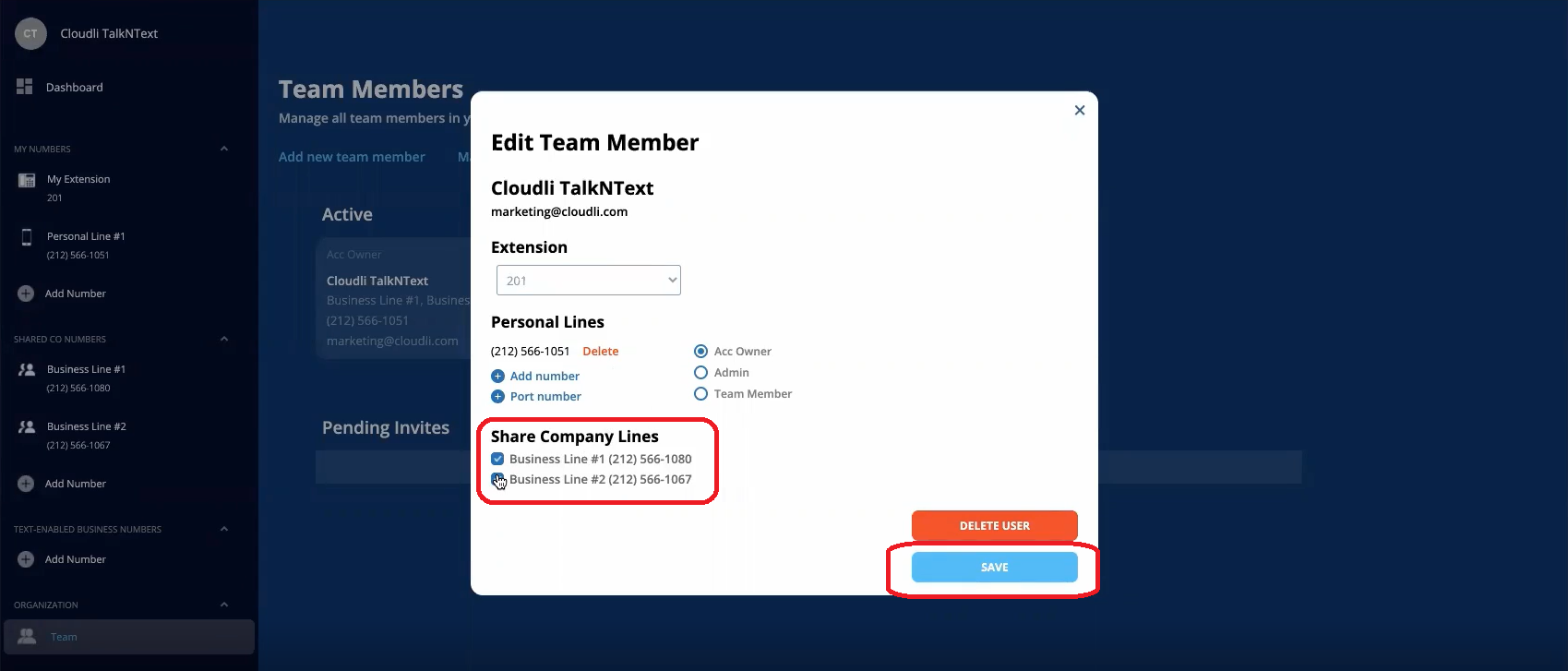 See in action.