Voicemail greetings can be setup for different scenarios depending on your business hour settings. Voicemail is configured on per number basis.
Step1: Login to your Cloudli TalkNText dashboard (https://ucaas.cloudli.com/)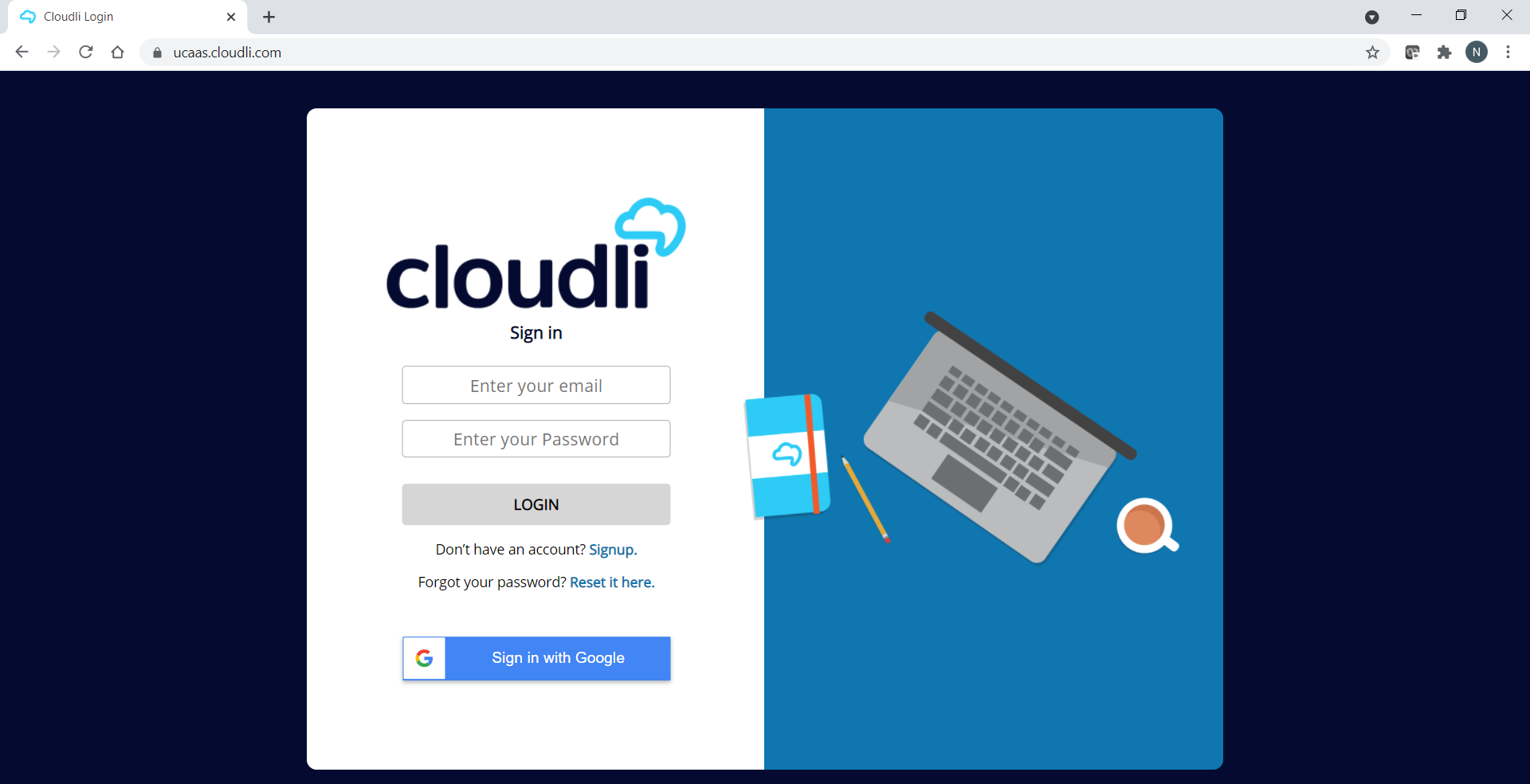 Step2: Select the number that you wish to configure.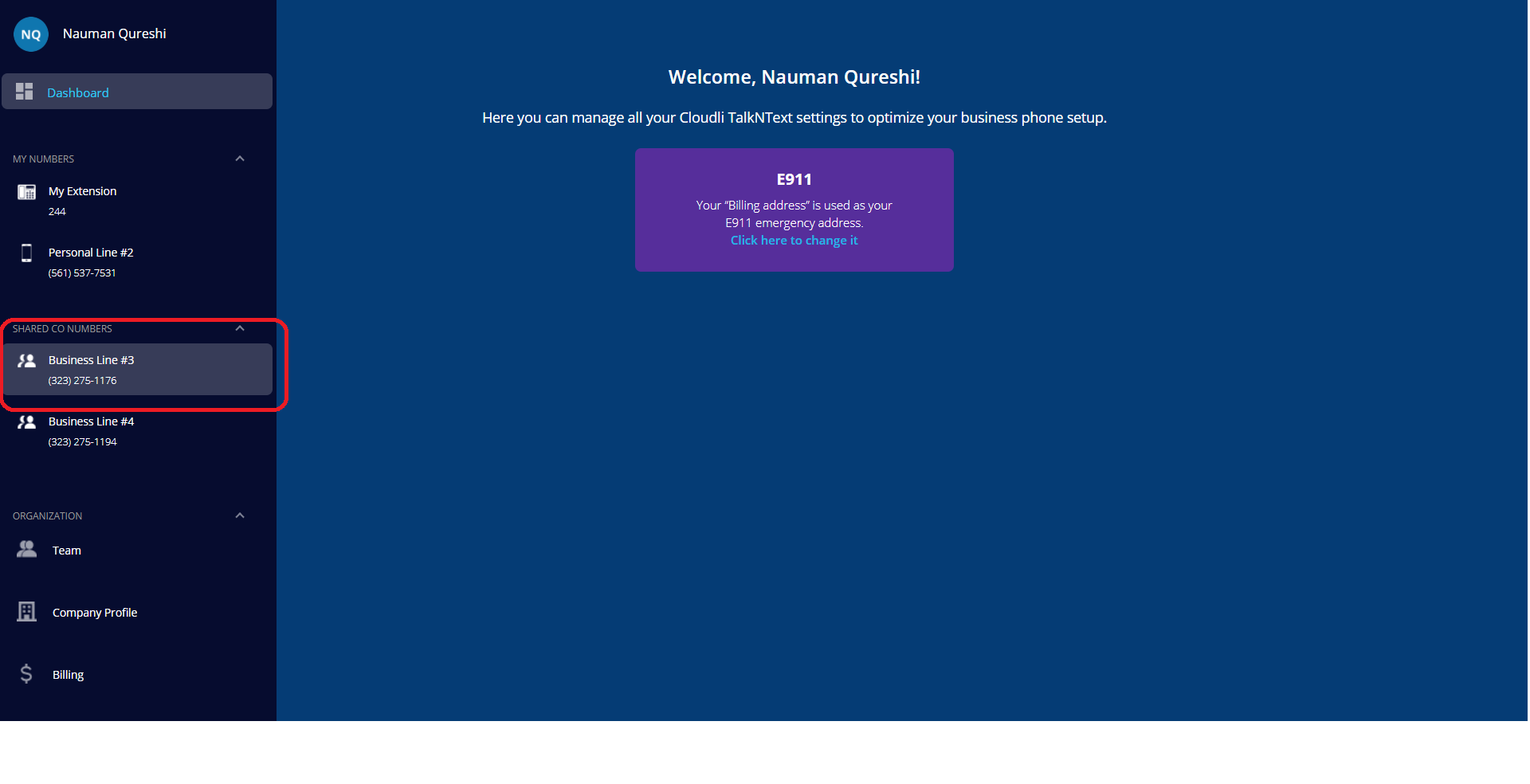 Step3: The default voicemail greeting is setup through business hours menu. If you are on talking toduring business hours, the calls will be transferred to your default greeting.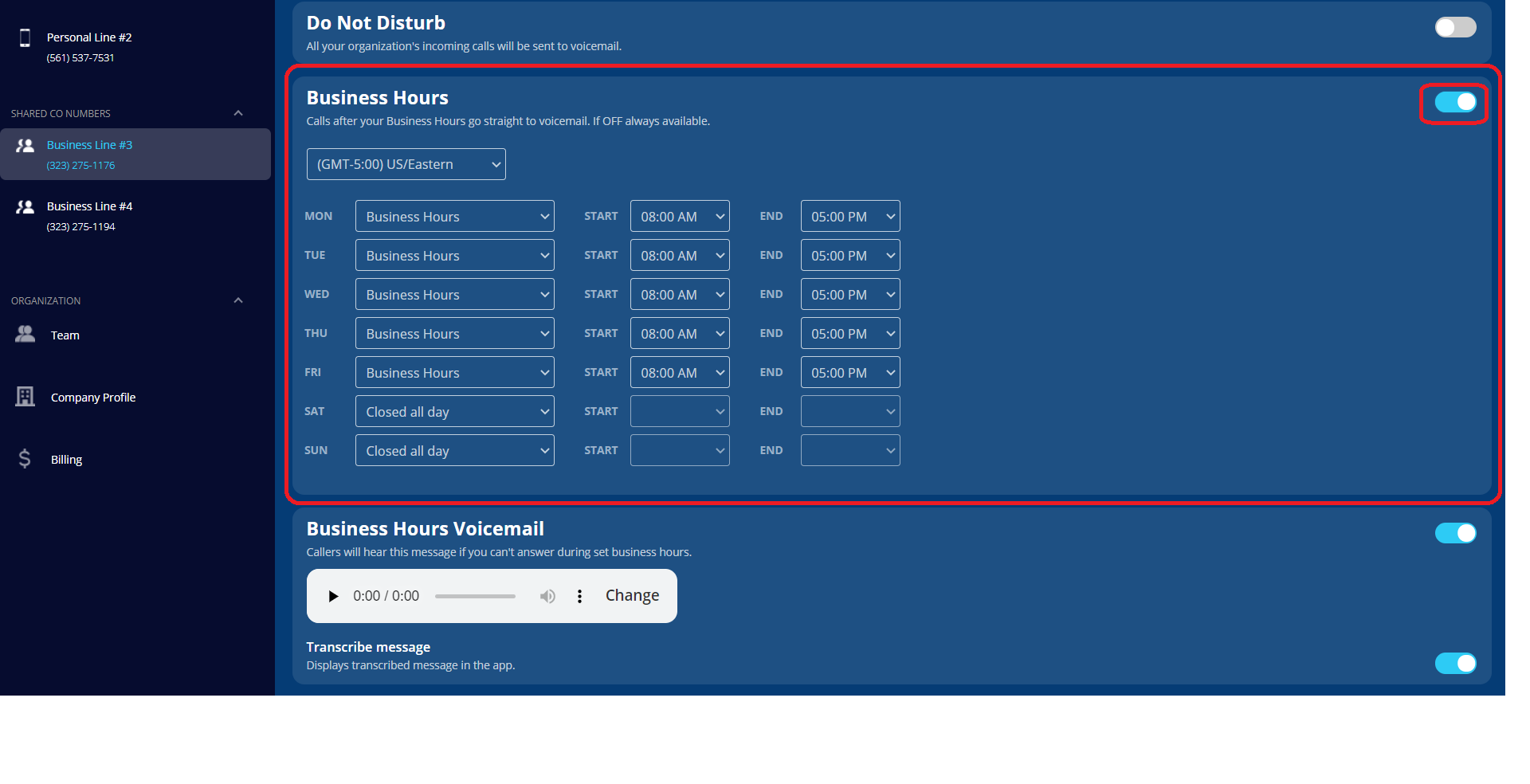 Step4: To change your greeting click "change".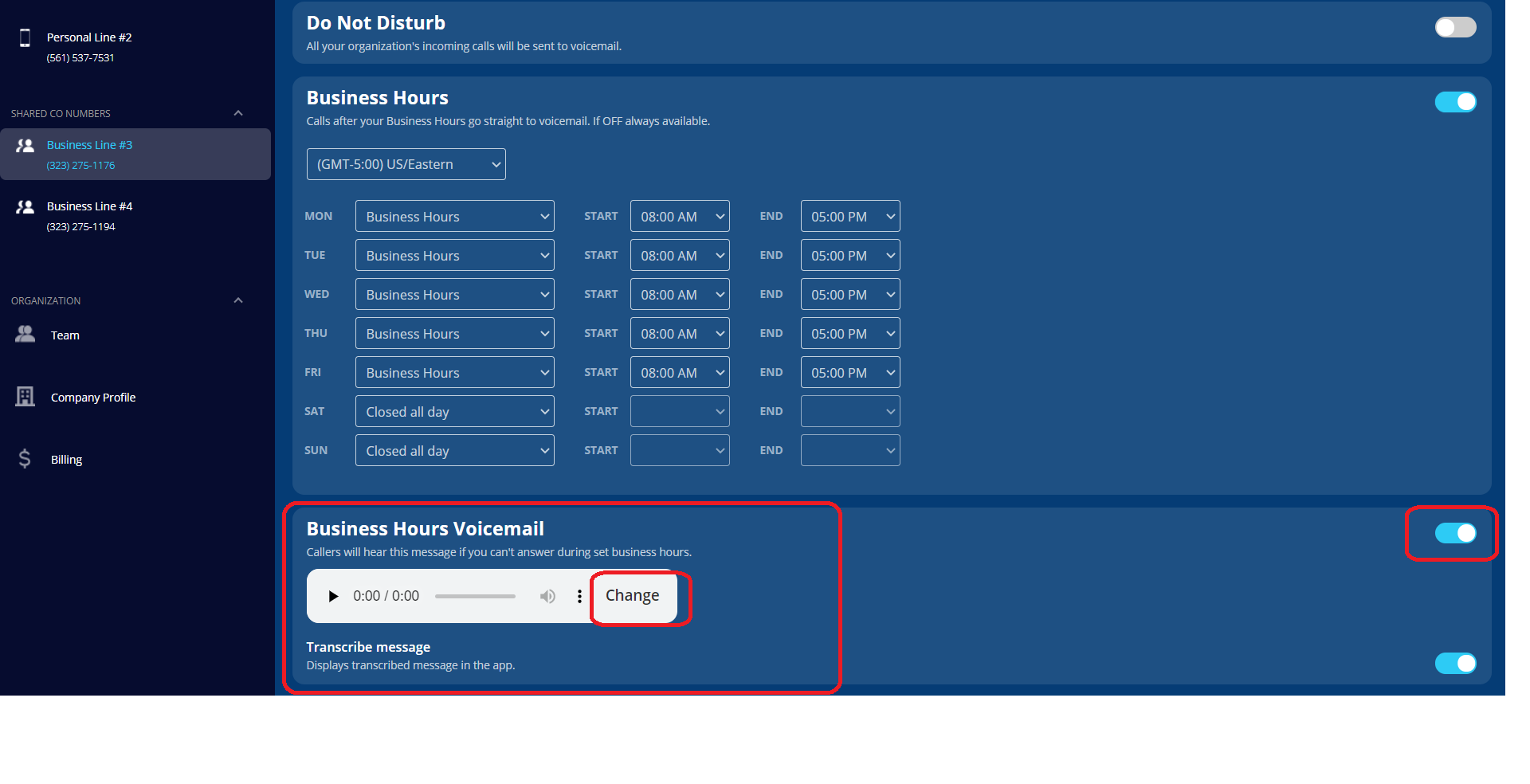 Step5: You will have three options to select:
Upload a pre-recorded greeting.
Record a voicemail greeting.
Enter your greeting as text and use text to speech feature.
Step6: Click on "Save".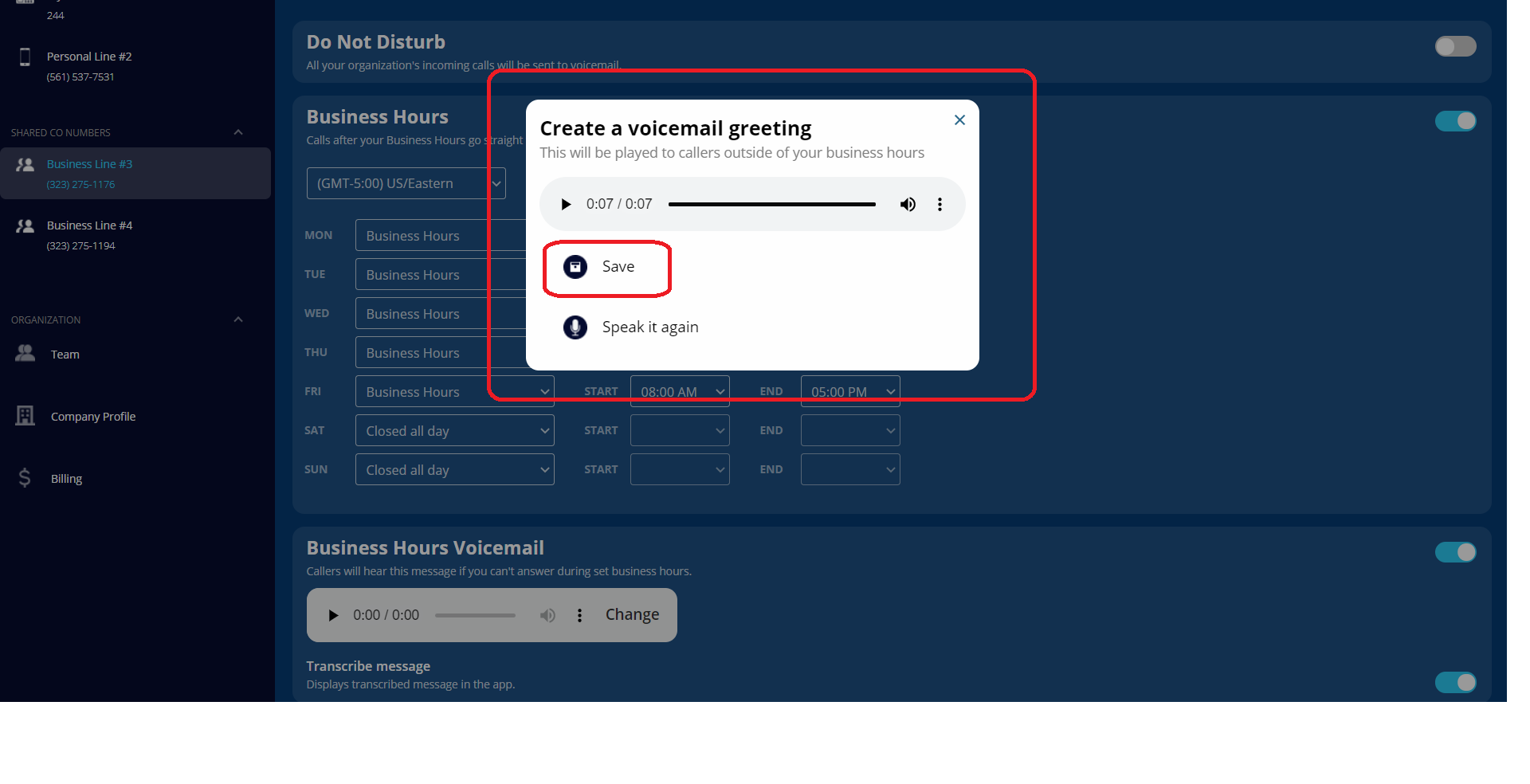 Step7: Enable/Disable option to transcribe your voicemail messages to your TalkNText app.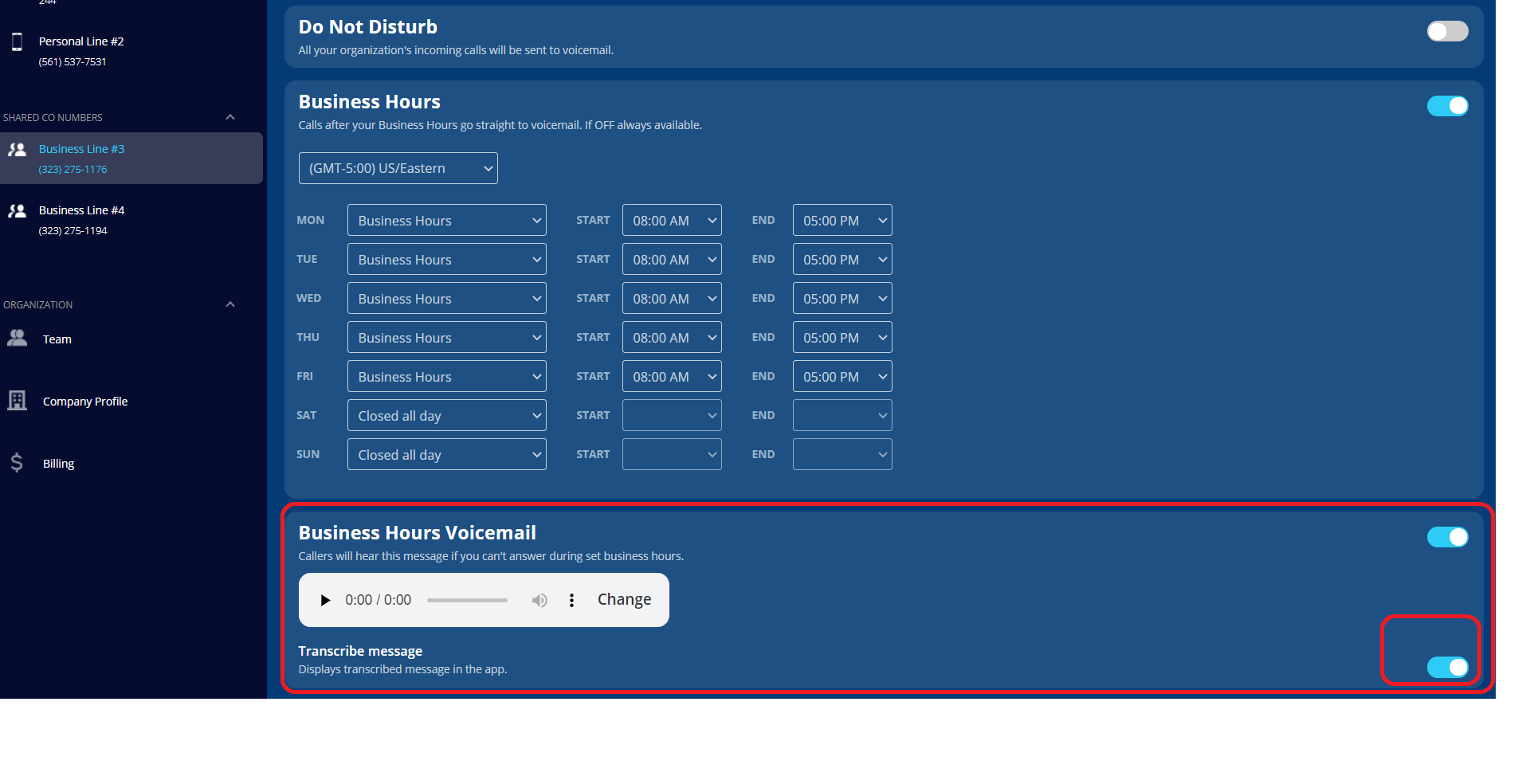 Step8: Toggle after hours button for after hour voicemail greeting.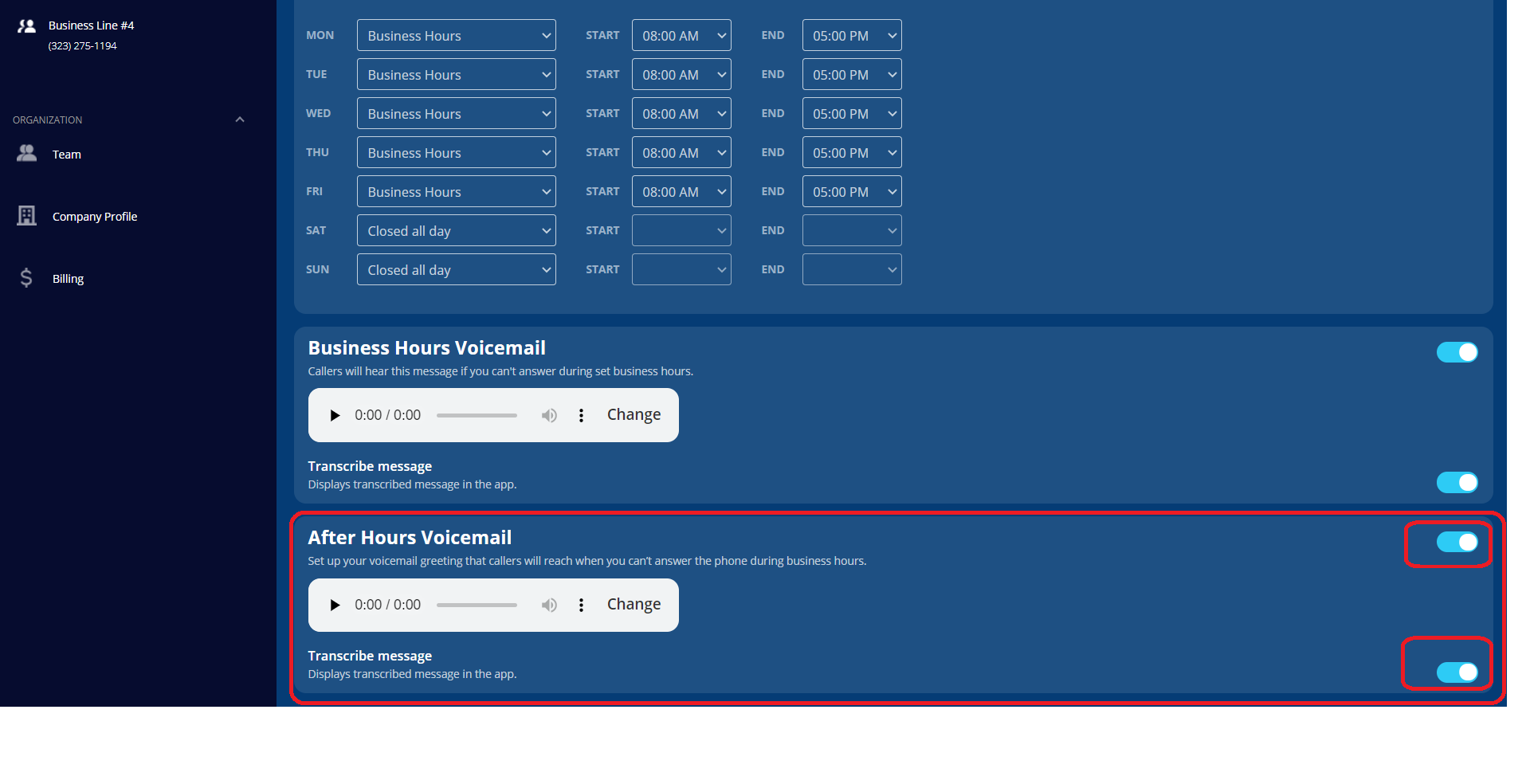 Step9: Repeat step4 to Step7 to setup after hour greetings.