Cloudli Connect customers can update their credit card information via the online portal.
ACCEPTED CARDS: Visa, Mastercard, and Amex
PREREQUISITES:
An active Cloudli Connect account
Credentials to access it via the online portal
Your profile must have the level of access to "My account statement".
Your profile must be marked as one of the account administrators.
Note: Please reach out to your Cloudli Connect agent if you don't have your credentials.


INSTRUCTIONS:
Please follow below steps to UPDATE THE CREDIT CARD INFORMATION


1. Login to the Cloudli Connect online portal.
2. Click on the ''Quick menu'' icon.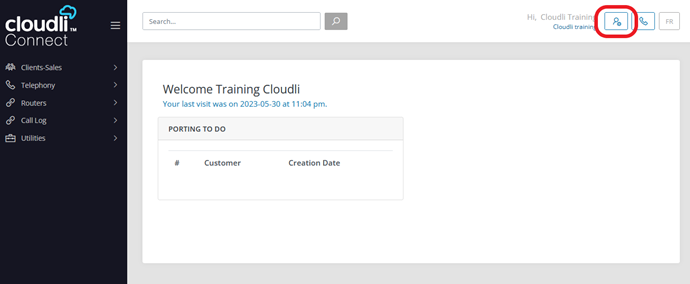 3. Click ''Credit card''.

4. Confirm the credit card number in the ''Credit Card Number'' field.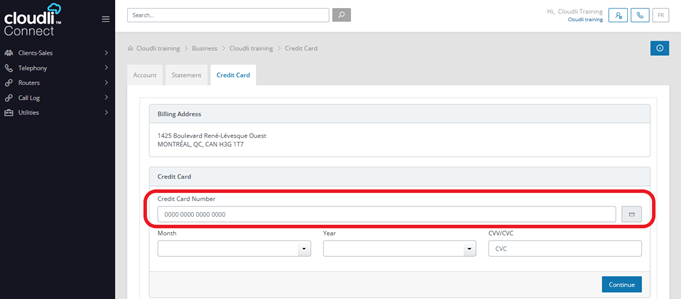 5. Confirm the credit card month in the ''Month'' section.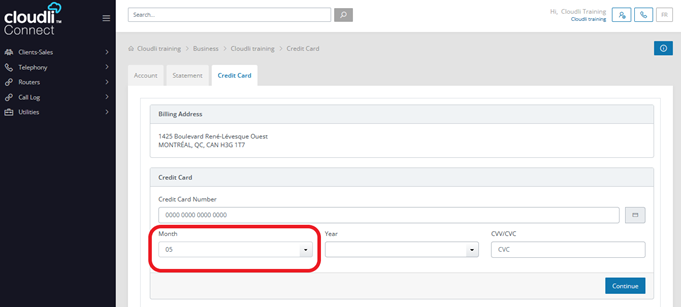 6. Confirm the credit card year in the ''Year'' section.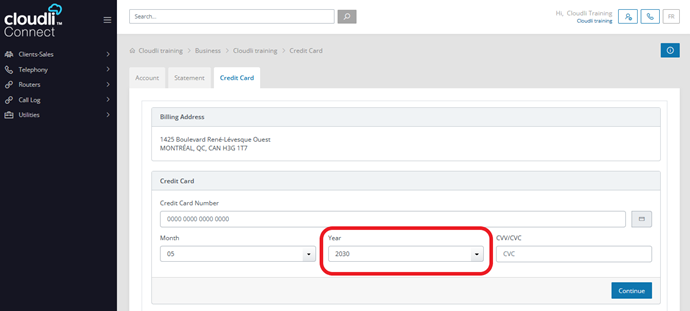 7. Confirm the credit card security code (CVV/CVC) in the ''CVV/CVC'' section.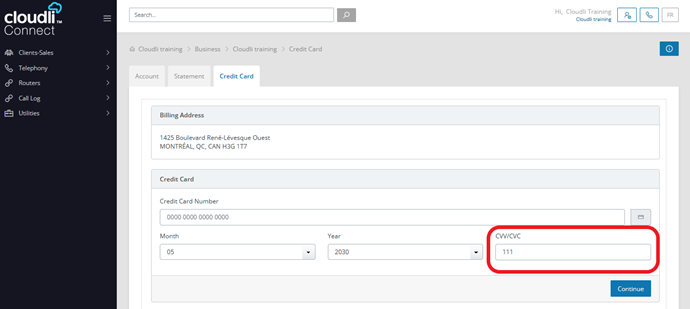 Note: The security code (three digits) can be found on the back of the credit card.
8. Click "Continue" to save the credit card information.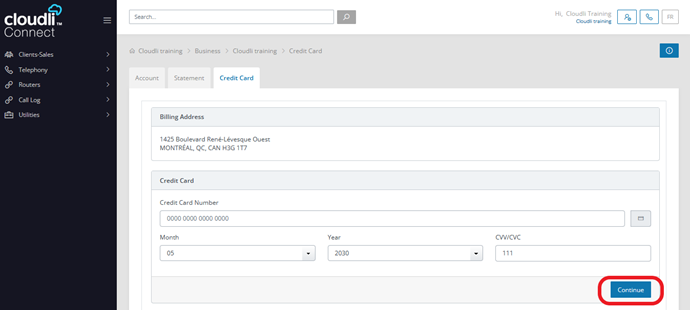 The credit card information has now been updated and saved in the account.
Please feel free to contact our Customer service team if you have any question at Service@cloudli.com or at 1-877-258-VOIP (8647).